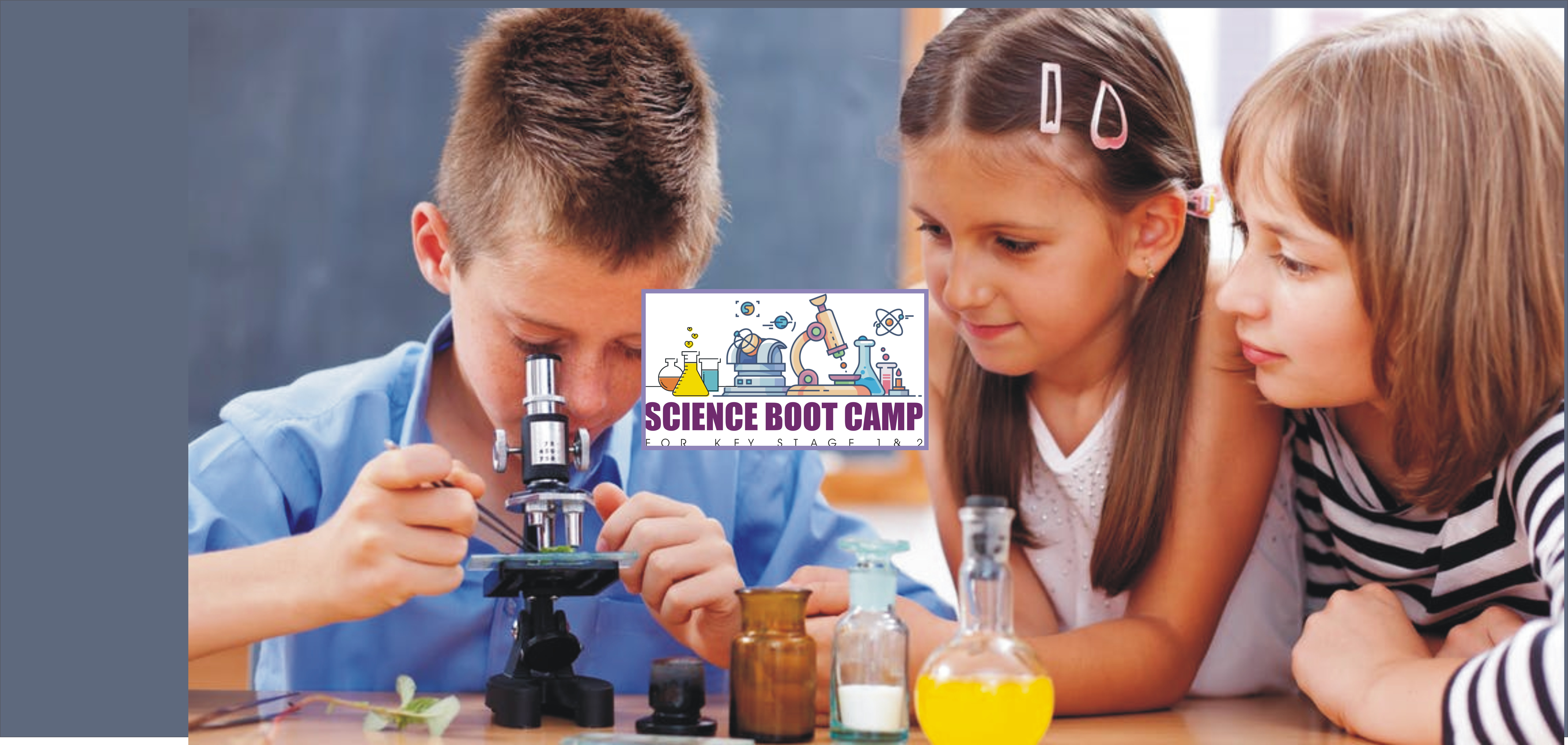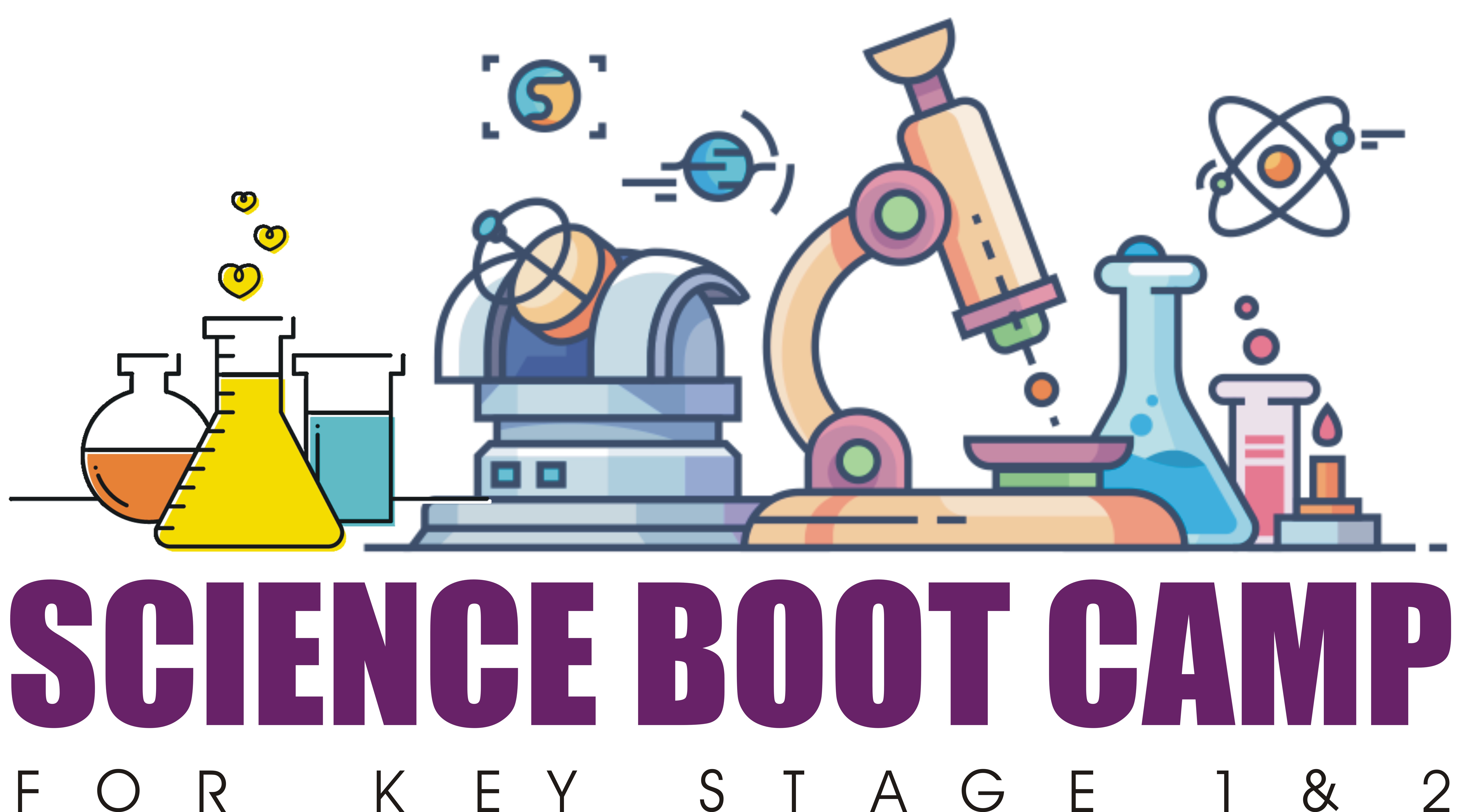 SCIENCE BOOT CAMP
Suitable for Year 1 till Year 6
To find about our next upcoming workshop, please click here!
What are Science hands on activity?
Learning science is full of complexities and abstract concept understanding. Experiential learning through hands on science kit breaks down the concepts in simple modular format and help experiment with the concepts through one's own creativity. Collaborative learning through group dynamic helps in internalizing the concept rather than just knowing the concept. Teachers and parents together can understand the importance of learning through hands on kits. Be it understanding of generator, electric circuit or functioning of human body organs, seeing and experiencing by doing helps the student remember the concept for long.
Why Science through Hands on activity?
Doing science, as opposed to simply hearing or reading about it, engages students and allows them to test their own ideas and build their own understanding. Several studies in the literature show that hands-on activities help students to outperform students who follow traditional, text-based programs. Construct your own model through conceptual building helps the little Einstein to work more creatively in a stress free environment. Complex learning of fundamentals can be institutionalised through the step by step construction of your model and give a sense of achievement when the models functions as desired.
Benefits:
Benefits of Science Hands on to Students:
For students to truly learn science concepts, they both need practical opportunities to apply knowledge and also need help in integrating or exchanging the knowledge they gain. This study claims that hands-on and minds-on activities without requiring specific expensive materials can be one of the interactive engagement methods.

Develops scientific higher order thinking skills
Offers hands on experience and tools handling skills
Develops creativity, innovativeness and concept applications skills
Modeling complex scientific phenomenon
Boosts team building and leadership qualities
Benefits of Science Hands on to Teachers:
Hofstein and Lunetta (1982) state that a minds-on science activity includes the use of higher order thinking, such as problem solving compared to the hands-on activity. Therefore, students should be both physically and mentally engaged in activities that encourage learners to question and devise temporarily satisfactory answers to their questions.
Efficient teaching methods
Effective use of educational resources
Streamlining of operational aspects
Innovative teaching strategies
Easy to clear the concepts
Effective utilization of time
Benefits of Science Hands on to Parents:

Actively participate in students learning process
Integration of overall development through integration and knowledge application
Helps develop their child's interest in math and science
Cultivates the passion in achieving goals through computational understanding
Inculcates the habit of logical thinking, analytical and critical thinking that helps in other fields as well
Prepare the child for competitive environment
Equip the child with life skills
About the SCIENCE BOOT CAMP
As a foundation on which we train and motivate children in achieving excellent results in Science Hands on, following are some of the training mechanisms used:
SCIENCE BOOT CAMP is designed with keeping the curriculum framework in mind. It not only introduces to the concepts of science but also help understand much broader aspects like conservation of resources, team dynamics and creative thinking.
Important program highlights are as under:
Based on the STEAM model of learning on the basis concepts in various grades.
Safe and secure age appropriate hand on activity kits for enhancing creativity in design.
Hazard free and easy to operate step by step approach.
Real life example application through Science and structured thinking.
Develops competitive spirit and building new capabilities.
Age appropriate content and models for Instructor led teaching.
Training workshops and competitions for students.
Complete support on school kits and individual practice kits.
The program comes with the hands on learning kits where each student gets an opportunity to build their model.
The support mechanism from Holiday School helps in following ways;
In house full time faculty for taking Science Hands on program at school across various grades
The training will be completely Hands on Experience
Individual attention on the students
Effective timetable management
Setting up additional resource at Science Hands on lab
Duration:
4 Hours per day for each year group
5 days workshop
20 hours in total
Fees:
£400 for the workshop(includes content)
Student's Kit:
Student's kit per grade
Students Science Hands on kit
Certification after completion of each grade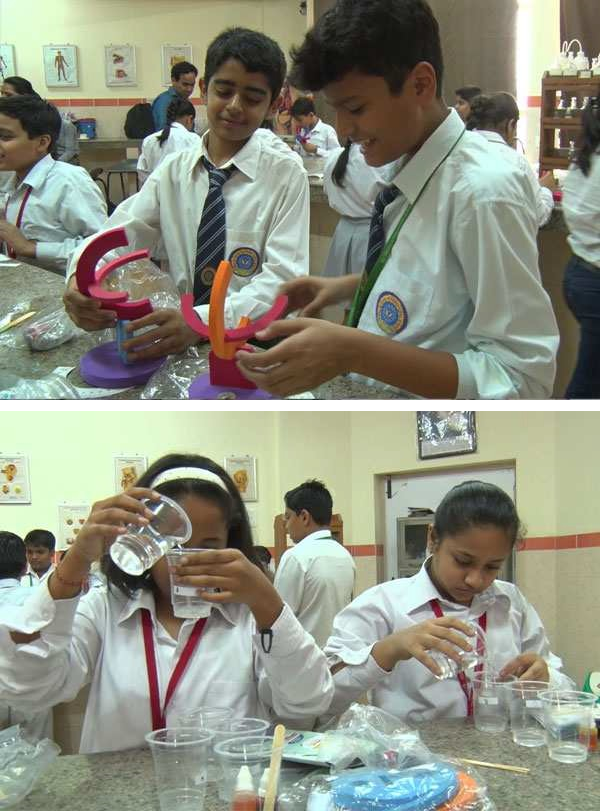 Workshops
Upcoming Workshops
More